Become a
Certified Scrum Product Owner


and Deliver Value That Delights.

What is a Product Owner?

Product owners have a unique and demanding role on agile teams. A product owner decides what the team will create next in order to deliver more value to the customer. In a Certified Scrum Product Owner (CSPO®) class, you'll learn the framework, principles, and values that make scrum work, plus key skills and tools you need to be effective. You will discover how to juggle multiple stakeholders' needs, get hands-on practice creating a product vision, and learn new ways to get to know your customers so that you can choose the right next piece of value to bring to market for them.

Product owners are in demand—and with the most recognized product owner certification in the industry, you can be too. Best of all, as a Scrum Alliance member, you can tap into a community network that extends far beyond the classroom through events, resources, education, and coaching. Get started today by finding the trainer and class that best match your needs.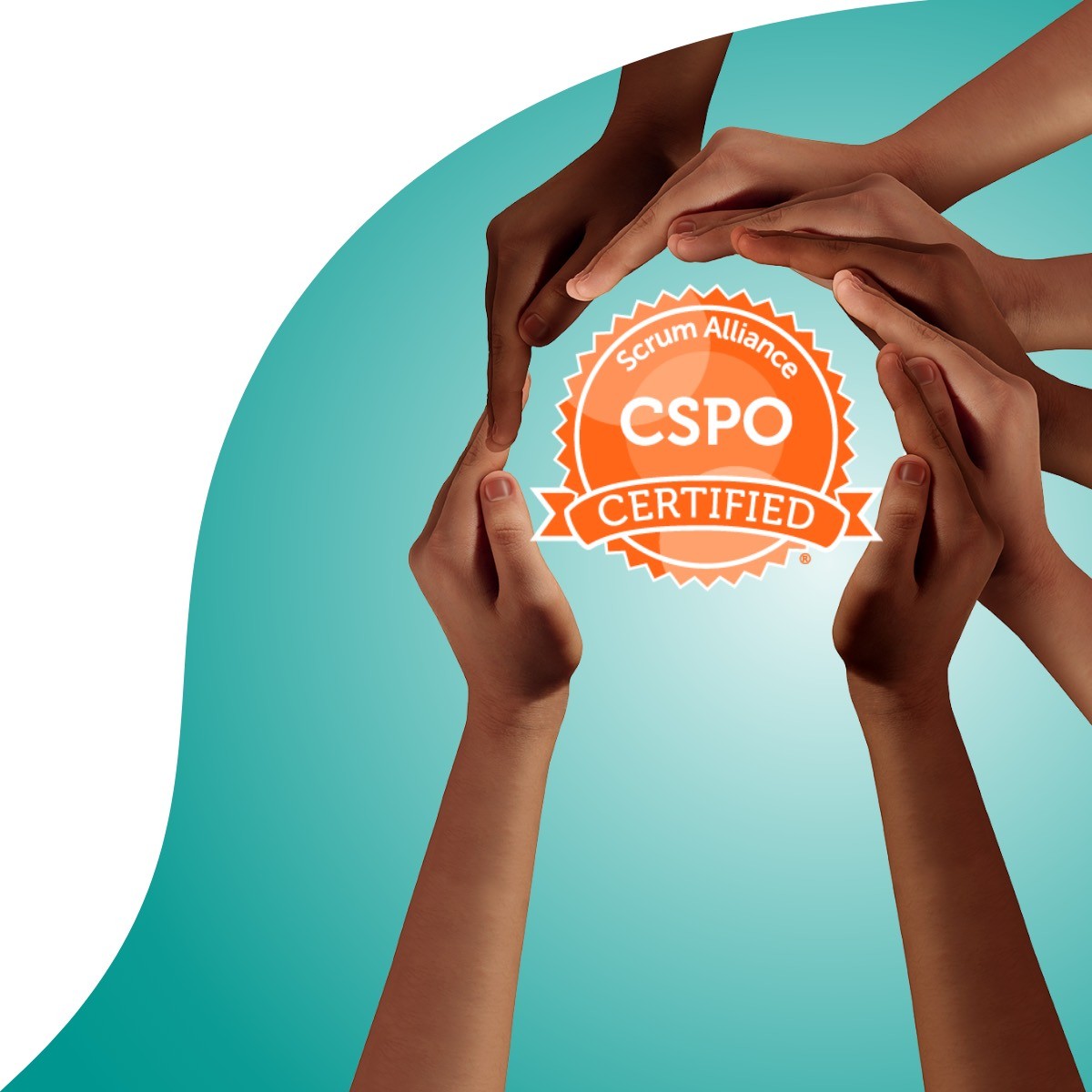 "Absolutely the most useful course I've ever taken.
Relevant and tailored to my role, my organization,
and my skills"
-
New Certified Scrum Product Owner
Why

choose a Scrum Alliance certification?
The Scrum Alliance product owner certification is the most recognized in the industry. Every Scrum Alliance certification comes with membership in Scrum Alliance, so you can actively grow your skills and your agile career far beyond the classroom.
Whatever your goal, as a member of the Scrum Alliance community, you have access to the help you need. Sometimes that looks like earning a more advanced certification. Other times, that help looks like a proprietary product owner improvement tool, members-only access to experts at events, practical how-tos and content reserved just for active Certified Scrum Product Owners like you, and much more.
Scrum Alliance CSPO training gives you what you need to get a job — and access to everything you need to succeed in getting that job done!
---
Who

should take the Certified Product Owner course?
PRODUCT OWNERS | BUSINESS ANALYSTS | PROJECT MANAGERS | PRODUCT MANAGERS | TEAM MEMBERS | DATA ANALYSTS
Anyone who enjoys (or wants to become more familiar with) the business side of projects can benefit from earning a Certified Scrum Product Owner® (CSPO®) class. CSPOs decide what the team will create, ordering the work to ensure that the most valuable, impactful products reach customers at a regular cadence.

Product owner jobs—and the irreplaceable people skills these roles require—are on the rise. In 2020, LinkedIn named it the #15 emerging job, with a 24% annual growth. The World Economic Forum went even further, calling it the #1 job needed for the emerging global workforce.
The Certified Scrum Product Owner learning journey
Taking a course is a great first step on an inspiring journey. As a CSPO, you have the added advantage of joining the Scrum Alliance community, who can answer your questions, support your learning, and share in the joys and struggles you experience along the way. You can also mark your progress through continued education and advanced certifications.
Why

should I become a Scrum Alliance Certified Scrum Product Owner?
As a Certified Scrum Product Owner, you have the opportunity to:
Expand your career opportunities across all industry sectors.
Learn scrum essentials and the scope of the product owner accountability.
Maximize the value of your team's work and the resulting products.
Engage with a global community of agile practitioners committed to continuous improvement.
Access resources designed to help you succeed long after the class is done.
Transform the world of work as a Certified Scrum Product Owner
Scrum and agile are changing the way people think about the world of work. This is your opportunity to be a part of that change.
Get Certified