start here
The
CTC Requirements
help you make an informed decision as to whether you are ready to apply. Meeting these requirements does not guarantee acceptance into the CTC program, but they definitely help. Keep this list as a reference.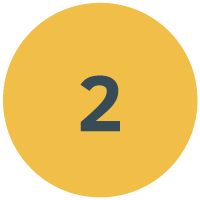 The
Summary of Expectations
is not only a guide, it helps you reflect on the aspects of becoming a successful candidate. There are tasks to accomplish, and there are also soft skills to ponder.
The
Application Instructions
document gives you a detailed overview of the application process, tips and suggestions from the Review Team, and definitions.

PRE-APPLICATION CALL
One of our most helpful requirements is your pre-application call with a member of the
CTC Review Team
. Your chosen Review Team member will evaluate your readiness to apply for the CTC application and give you valuable feedback. This conversation is required prior to your application being reviewed the first time or if you are re-applying. You may be asked to do a short coaching session with the reviewer and practice your coaching in real time. We advise that you hold a Certified Scrum Professional® (CSP®) certification before scheduling this call.

PART I: QUALIFICATION AND PREREQUISITES
Part I of the application process gives you a chance to introduce yourself as a coach. It is an evaluation of the prerequisites required to become a Scrum Alliance Certified Agile Coach. Part I is the same for both CTC and CEC. This includes being an active CSP®; team and organization coaching experience; agile community participation; coaching education and mentorship; and coaching tools, techniques, and approaches. Evidence of each prerequisite is required for qualification.
Part I will be reviewed by one member of the CTC Review team. Once you submit it, the Review Team will assess Part I of your application within one week. If the Review Team feels the need for more development before proceeding to Part II, your application may be placed on hold with identified gaps and suggestions on how to address those gaps before continuing. Part I must be approved before you can continue to Part II.

PART II: AGILE KNOWLEDGE, COACHING COMPETENCIES, COACHING MINDSET, AND RECOMMENDATIONS
Part II of the CTC Application is a qualitative evaluation of your capability as a multi-team coach as evidenced by your experience and ability to demonstrate proficiency across a set of required competencies. It evaluates your knowledge, mindset, and approach as a coach across diverse experiences.
Along with submitting Part II, you are required to provide three (3) recommendations, two (2) client, project leader, or organization leader recommendations, and one (1) mentor recommendation.
Guidelines for mentor recommendations can be found here.
Guidelines for client recommendations can be found here.
Part II will be reviewed by two members of the CTC Review Team. Once you submit it, the Review Team will assess Part II of your application within three weeks. If the Review Team identifies that you have not met the bar for Part II, your application may be placed on hold with identified gaps and suggestions on how to address those gaps before re-applying.

CERTIFICATION
Once your application is accepted (and after you celebrate a major accomplishment), you will be required to pay an annual $500 license fee and complete requirements to maintain your active CTC certification. This information will be available on your Scrum Alliance dashboard.
Frequently Asked Questions
Have questions about becoming a CTC? Visit the FAQ section for more information and a comparison of the CTC and CEC certifications.
Resources
Explore more resources for developing your coaching skills. These resources have been broken out by the knowledge areas found on the CTC application.
More Resources
Testimonials
Read stories and insights from coaches who have successfully gone through the CTC application journey.