Certified Scrum Product Owner
Certified Scrum Product Owner - Chicago, IL
Though each CSPO course varies depending on the instructor, all Certified Scrum Product Owner courses focus on Scrum from a product owner's perspective. Graduates will receive the CSPO designation. All CSPO course are taught by Certified Scrum Trainers.
Certified Scrum Product Owner Scrum Training
Why Attend 3Back's Certified Scrum Product Owner Training?
Delivered by industry leading experts

Develop a real product in class

Discover the impact of how agile/scrum works

Earn Your Certified ScrumMaster (CSM) designation from the Scrum Alliance.

We are a PMI Registered Education Provider

We make training fun and provide lunch :-)
High Quality Training from Top Scrum Experts at 3Back
Delivered by leading Scrum trainers in the US

Training ulitzing modern adult learning practices

Robust simulations and relavent Scrum applications
Optional Reading for the Course
Exploring Scrum: The Fundamentals (People, Product, and Practices) by Dan Rawsthorne and Doug Shimp. Dan Rawsthorne and Doug Shimp have trained and coached thousands of people, most of them whom are already using Scrum, their most common complaint is that they need help to do it right. And many (if not most) of them need some help.
This book is for them and others like them.
This book is not an introductory text. Dan and Doug assume that those who read this book know, or think they know, something about Scrum. This book takes a deep, exploratory, look into the Scrum framework, and offers advice about how to think about it, and how to use it. Some of this advice is philosophical, some is pragmatic, some is practical, and some of it is controversial.
Socially Connect With 3Back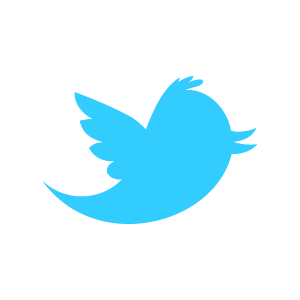 Follow @Scrum_Coach on Twitter

Like 3Back on Facebook

Join 3Back's Scrum & Agile Group on LinkedIn
Hosted by: 3Back Scrum Training
Managed By: 3Back's Digital Marketing Partner Tuna Traffic
Dates:

24-25 Jul 2012

Location:

Schaumburg, IL

Venue:

Courtyard By Marriott - Schaumburg
1311 American Lane
1-847-619-8100
Schaumburg, IL 60173
http://www.marriott.com/hotels/travel/chics-courtyard-chicago-schaumburg/

Price:

1260

Discounts:

Discounted seats available. Contact Brian Glatzel for more information.

Notes:

What you get...

Engaging scrum training from a leading industry expert with years of practical experience
PMI® (14 PDUs)
Recognition from the Scrum Alliance as a Certified Scrum Product Owner (CSPO) after the assessment given by the Scrum Alliance

Refreshments and delicious lunch served both days

Hot coffee available all day long

A one year membership in the Scrum Alliance (a $50 value)

Course kit includes a color workbook/reference guide, sprint planning cards, and job aids

PMI Professional Development Units (PDU's)

PMP's - 14 PDU's from PMI

®

upon completion of this course.
Agenda
The course is an intensive interactive session designed to leverage your experiences so that you can explore the practice of Scrum and relate it to your work environment.
Agile Foundations

Agility: Values and Principles

Agile Framework: Roles, Artifacts, and Ceremonies
Agile Visioning

Problems and Solutions

Stakeholders and Users

Needs and Features

Assumptions, Dependencies, and Constraints

Other Requirements
Agile Roadmapping

Layers

Releases and Milestones

Elements and Dependencies
Working with User Roles, User Stories, and Acceptance Tests

Understanding Context and Users

User Stories and Gathering Techniques

INVEST in Good Stories
Acceptance Tests and Detailing User Stories

The Product Owner in the Enterprise
Course Goals and Objectives
Create compelling visions and actionable roadmapping

Use three roles, three ceremonies, and three artifacts to manage the flow of work

Work with user roles, user stories, and acceptance tests
Who Should Attend
Representing the needs of users and customers in development of agile products

Facing complex product/project development efforts on all levels of the corporate structure dealing with rapidly changing demands and complex efforts

Product Managers, Testers, PM, Analysts, Developers, Managers, Directors, CIO'S, CTO's, CMO's, and CEO's
Participants should have either:
Benefits of Scrum Framework
Rather than plan, instruct and direct, the agile project manager

facilitates, coaches and leads.

The ScrumMaster uses the framework to help the team mature.

The roles of

ScrumMaster

,

Product Owner and Team form a triangle that sits at the core of the Scrum Framework.

Scrum describes several patterns for helping the team improve it's velocity so that it can deliver on the promise of product development.
Why a Scrum Product Owner
Product Owners hold a key role in delivering and developing complex products.

Managing the feature work of a story is a critical Product Owner skill.

Adapting between an outward and an inward facing product development vision is the key to success.
What you get...
Engaging scrum training from a leading industry expert with years of practical experience
Certification by the Scrum Alliance as a Certified Scrum Product Owner (CSPO)

Refreshments and delicious lunch served both days

Coffee is hot and available throughout training

Course kit includes a color workbook/reference guide, sprint planning cards, and job aids